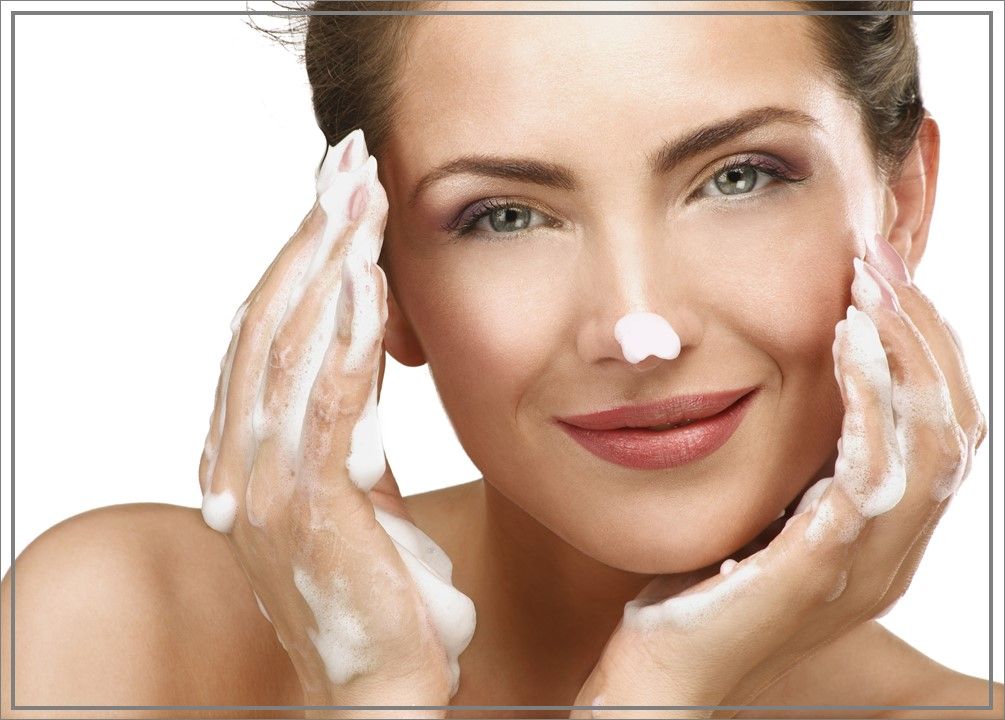 There's a lot of debate about how scrubby your facial scrub should be; so many differing points of view, so many opinions. So much so that all that noise on the internet can become overwhelming. You don't know who's right and who's wrong, or who to believe and who to ignore.
So I thought I should step up with some sensible, down-to-earth and easy-to-follow advice.
First up, even though your face is more exposed to the elements than the rest of your body implying, for example, that it's hardened by the weather, it is actually more sensitive because the skin on your face is thinner than that on your body.
This means that the products you use to exfoliate your body (eg salt and sugar scrubs) will simply be too harsh for the skin on your face. Salt and sugar granules are large and irregularly-shaped and, as a result, may create micro-tears in your skin which will gradually weaken the skin's barrier.
If you have particularly sensitive skin, I recommend a combination facial scrub product. For example one that scrubs and washes at the same time (like my facial scrubs). It's not because I want to promote my products or try to get you to buy. It's because this type of product tends to be less scrubby as it is designed to do more than one job. And this means that the exfoliant in the product will normally make up a smaller percentage of the product, thus making it gentler for facial skin.
When you're using your facial scrub ask yourself if you can really feel the product exfoliating your face. If the answer is yes and you can feel the little particles scrubbing your skin, then chances are that the scrub you are using is simply too strong for your face. Ideally you want to use a product that contains an exfoliant that, when you're applying it, you can barely feel the exfoliant working, yet when you touch your face afterwards, the skin feels smooth and soft.
After you've finished exfoliating your face, does your skin tingle? This can result from two things. Firstly the exfoliating ingredient is just too harsh for your skin. And secondly, there are a number of facial scrubs which contain eucalyptus, menthol or peppermint which, in too high a dose, can leave your skin tingling. Tingling is not good. I've heard some people claim that if you get a tingling sensation after you've used a product it means that the product is deep-cleaning. This is not the case. A tingling sensation is your skin's way of telling you that it is irritated. And you want to avoid irritating skin that's as sensitive as the skin on your face.
Finally, I hear about some women going 'hell for leather' with their facial scrub because they want to get deep into the pores and really cleanse any impurities out of their skin. But if you over-scrub your facial skin (or scrub it too often) you could easily damage your skin. I recommend gentle circular massaging movements over your face for a short period of time before rinsing off. And I also recommend that you do NOT exfoliate your face daily. If you're using a very gentle facial scrub, then exfoliate a few times a week. And in between exfoliations you can use oil to cleanse your skin.
The facial scrub that's best for your skin will depend on the composition of the facial scrub and your skin type. So simply looking at the ingredients label may not necessarily help. However it can immediately rule out some products that contain salt and sugar.
The best way to test a scrub is on the back of your hand. If the product feels too scrubby there, then it's too strong for you face.
I hope this little tidbits of advice will help you when you're investing in your next facial scrub.
Viv xx