Summer: The Big Reveal
The sun gently taps on your bedroom window a little earlier each morning and the evenings last a little longer.
Warmth begins to tickle your skin a little more each day and gives you an encouraging nudge to cast aside your long sleeved-clothes.
Nature takes on a bright green hue, the wild flowers in the meadows begin to blossom, and the birds' song has a more sunshiney lilt.
All the changes around us are hinting on the arrival of summer... it's just around the corner.
Summer - the season when we invite our skin to breathe and enjoy a dose of healthy Vitamin D which we have been craving for since the long dark days of Winter first arrived.

Summer - the season of the big reveal.... but is your skin ready for it?
If you followed my guide "Spring into Spring with Healthy Skin" the hard work should be already out of the way.
But if you missed my guide, don't panic. Simply follow my recommendations below and you can confidently shed off your layers and invite your skin to safely enjoy the long summer days ahead.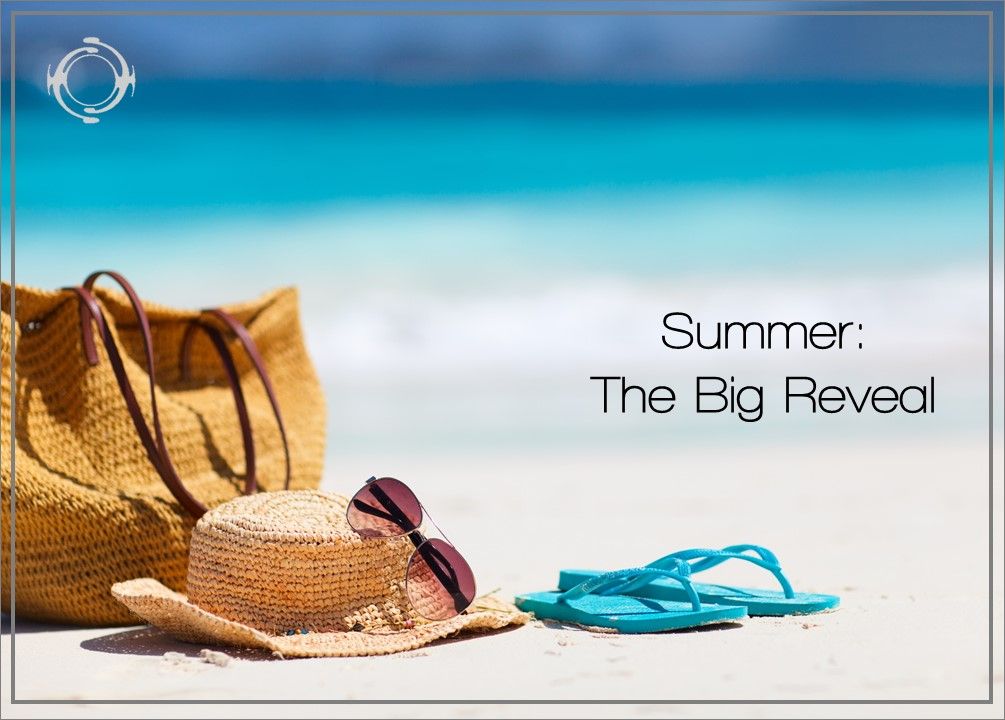 Prep Your Skin
We all want our skin to look radiant and glow with health but after being covered up and kept hidden for so long it may have become dull, patchy and flaky because we simply forgot to take regular good care of it.
Now that the big reveal is just around the corner, how can you achieve that healthy radiance again?
To smooth away rough skin, brush off dull dead skin cells, and reduce the patches of dry and flaky skin which have formed as a result of heavy winter clothing and dry indoor heating, you can't beat a good body exfoliation.
I recommend using a natural salt scrub full of natural minerals and nutrients for your body and a more gentle facial scrub with fruit seeds for your face.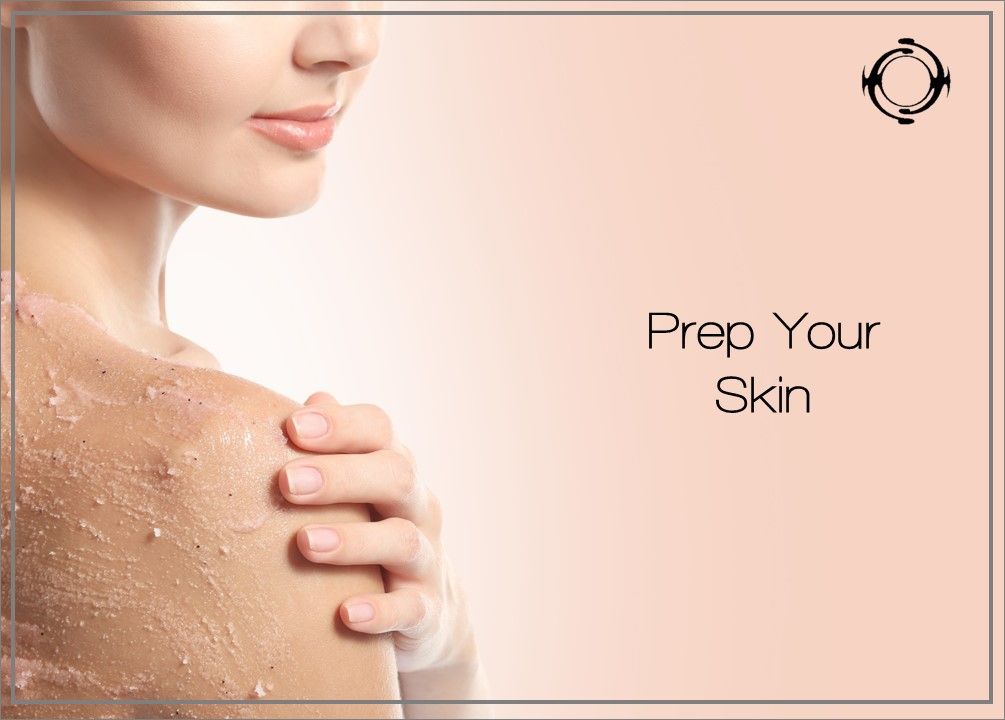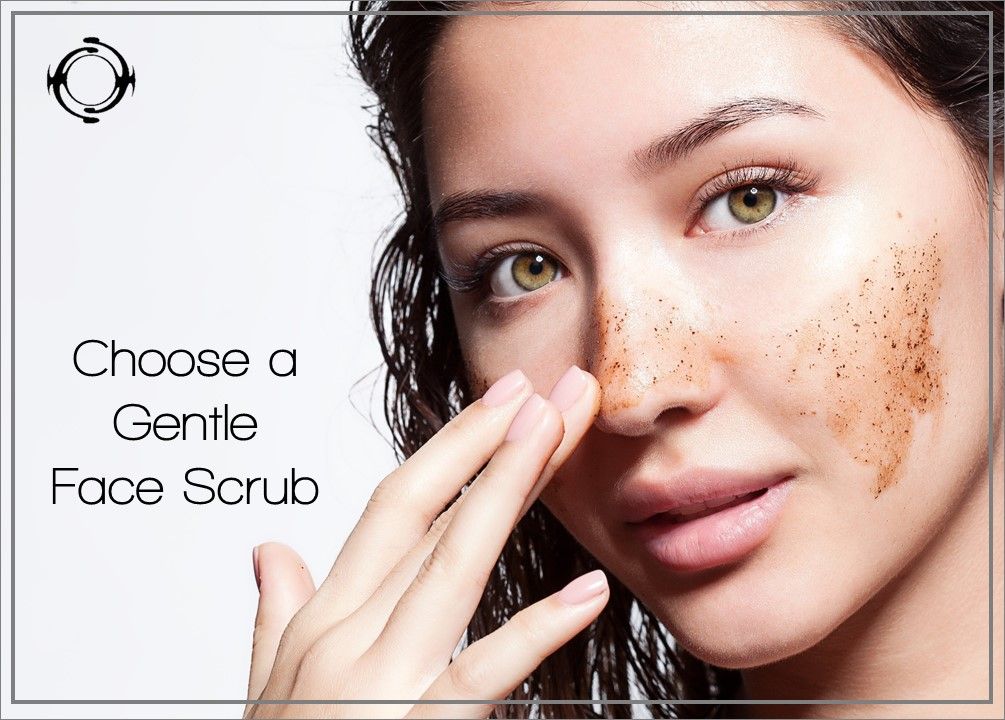 As your facial skin can be easily damaged I recommend you stay away from products which contain salt or sugar granules or any products which just feel scrubby on your face. Go for something that smooths and softens your skin but which doesn't feel rough when you're using it.
And don't forget about your feet. Your heels and soles will need to good buff and rub to get rid of that unsightly hard, possibly cracked, skin that formed when they were safely tucked away from sight in warm Winter boots.

For best results I recommend a full Home Spa treatment for your feet on a regular weekly basis (and not just in the summer).
Keep your skin radiant and glowing this summer with regular weekly exfoliation... it's not a one-time event - having healthy happy skin is an ongoing pampering session which, once you get into the routine of it, I know you'll look forward to each week.
_________________________________________________________________________________________________

Have Fun in the Sun, but Stay Safe
We all know the importance of SPF (Sun Protection Factor), especially in the summer months when the sun is at its strongest.
But many people still think they only need to apply sun-cream when they're heading out for a long walk in nature or enjoying a relaxing day at the beach.
When you're popping out for a lunchtime dander or running an errand, your skin can still be prone to over-exposure from the sun.
So I recommend adding some light face-protecting sunscreen into your morning beauty routine. And then re-applying, as necessary, sun-cream during the day.
When the sun is hottest, usually between 10am and 3pm, this is the time when we are most exposed to its radiation and our skin most prone to damage. So I recommend adjusting your routine a little to enjoy being outdoors during the cooler hours in the morning and in the evening.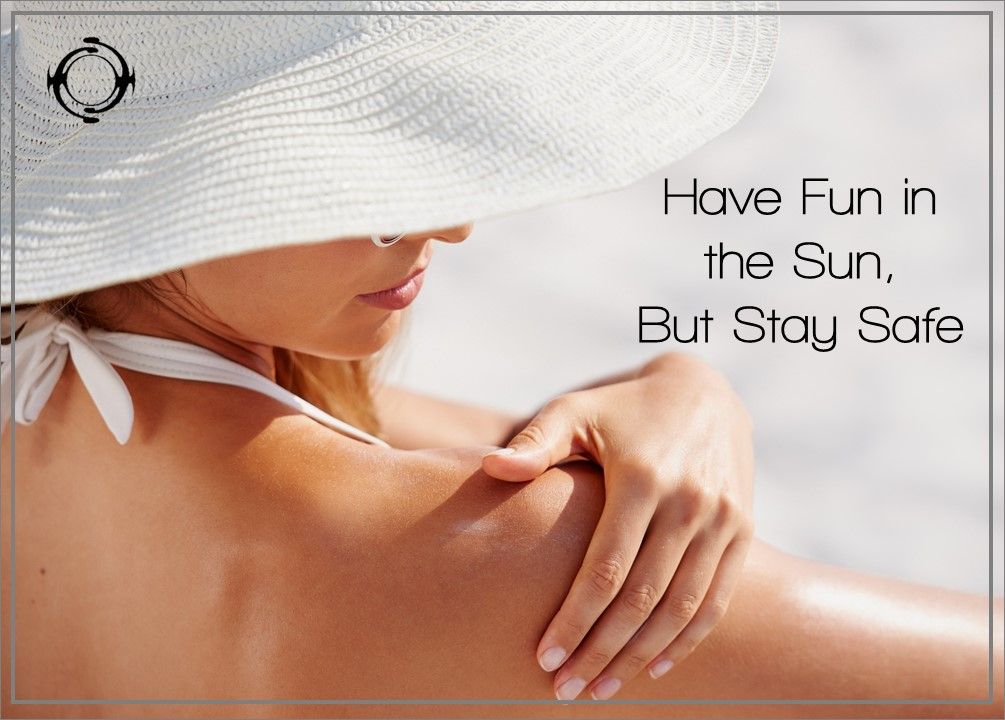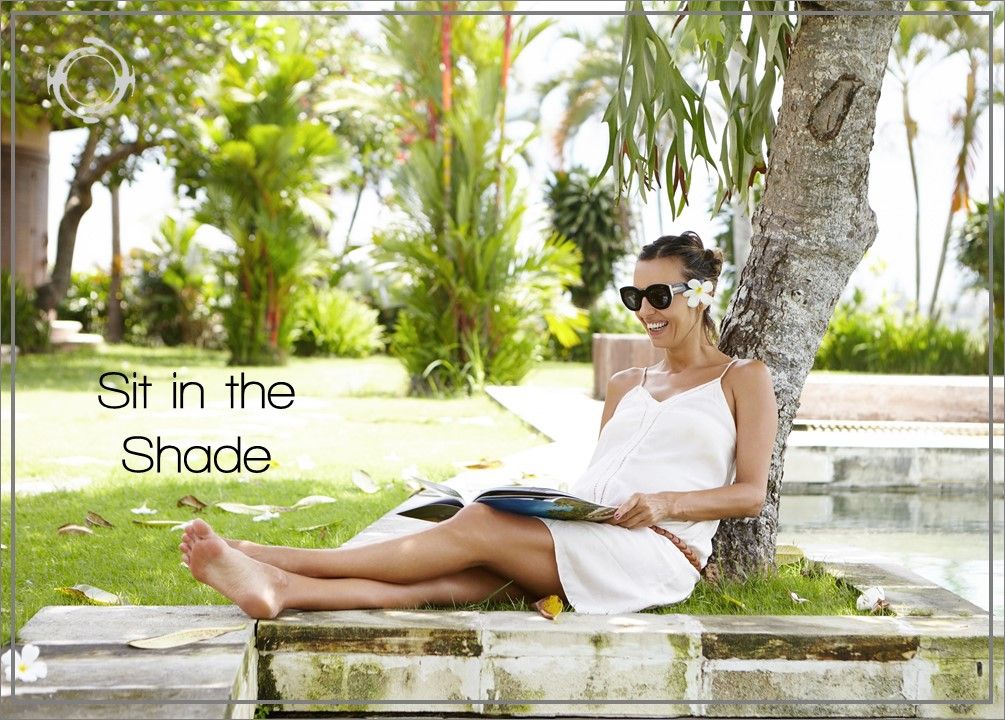 Normally I wouldn't encourage any of my customers to take part in shady activities but during the warm, sunny summer months I strongly encourage it - wear that sun-hat and don those sun-glasses, ladies, and wherever possible choose the seat in the shady spot rather than the one being drenched in sunshine.
The sun-hat will help protect your facial skin from being burned. Quite often we don't feel our face getting burnt as it is the one area of our body which is exposed to the elements all year-round so may not be as sensitive as other parts of our body which stay covered nine months of the year.

As we grow older our eyes become more sensitive, especially to bright sunlight. We're never too young to protect our eyes and don a sexy pair of shades which, not only protects our eyes, but gives us that mysterious 'je ne sais quoi'..... Oooh la la, lady.

During the warm summer months, at Simply Skin, I believe in the adage "Sunkissed is the new Sexy". The sun-tanned and sunbed-orange hues are so 80's, baby. So just don't go there, beautiful.
When you're out and about, protected by your sun-cream, you can't help but get a healthy sun-kissed glow but sun-bathing and over-exposure to the sun is so not attractive. Not only does it give you that uncomfortable (and painful) burning red face and body which comes with an awkward faltering robotic gait, but it adds years onto your looks by de-hydrating your skin and creating unwanted wrinkles.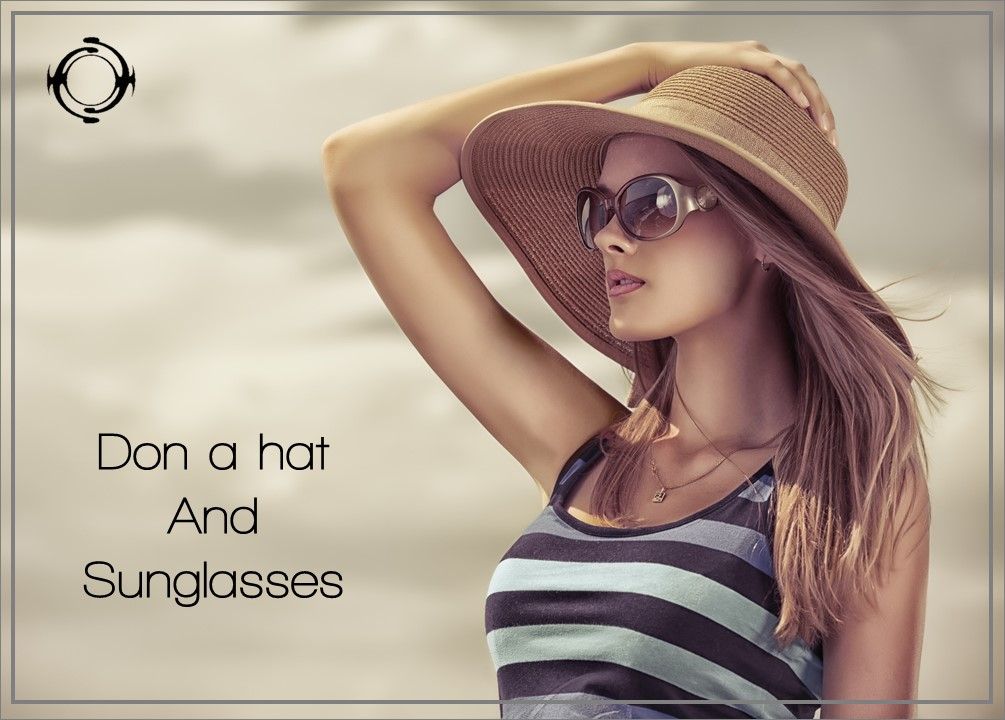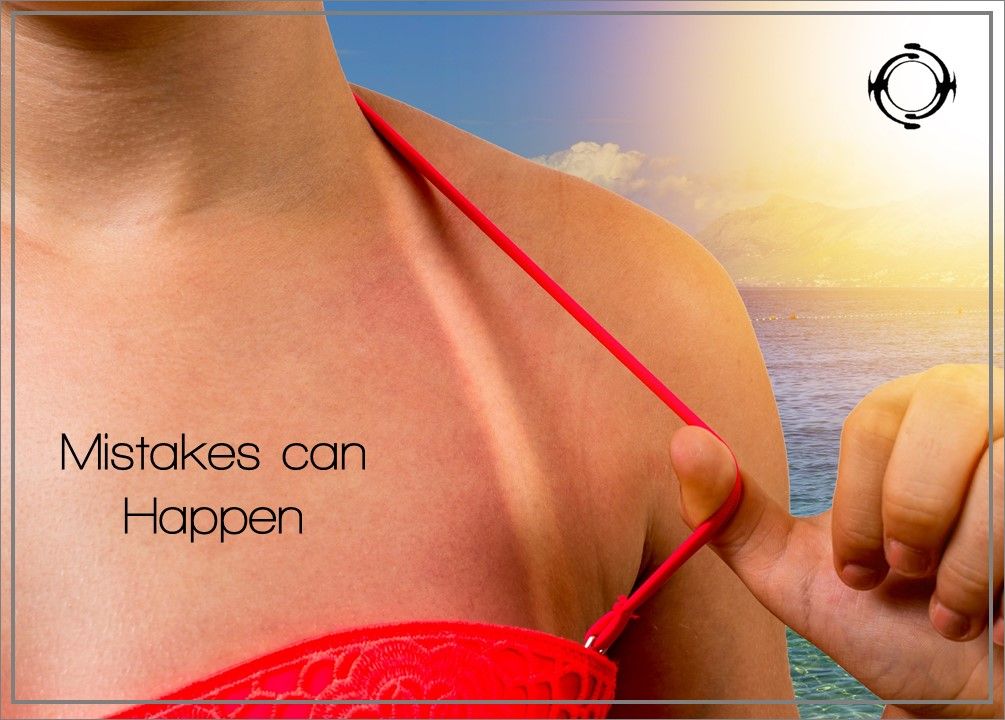 I work really hard to create products that will keep you looking younger for longer, but if you over-expose your skin to the sun and your skin ages prematurely, not even our luxurious products can save you.
Even though we know you'll make every effort to stay safe in the sun I do appreciate that mistakes can happen - you can't always remember to carry your sun-cream with you.
So if you find you have slightly burnt your skin, please take immediate action when you get home. My favourite natural remedy is aloe gel, straight from the plant... so pop down to your local gardening centre today and invest one of nature's most amazing plants.
And every month I recommend you go on "Mole Patrol" paying particular attention to moles which may be itchy or bleeding, or which have changed size or shape. And if concerned about what you may find, take action and visit your doctor for expert advice.

_________________________________________________________________________________________________
Switch to Lighter Products
Sometimes during the warmer weather our skin can look a bit more dewy than we would like. But did you know that the extra moisture on your face isn't actually all sweat, as we would expect?
The additional moisture on our skin also contains increased levels of oil. This is because in warmer weather our oil glands become more active. But increased oil on our face can lead to the increased chance of breakouts.
So if you are particularly prone to breakouts (and 60% of people who suffer from acne on a regular basis say their acne is worse in the summer) then choose products, including SPF products, which are lighter and water-based, rather than oil-based.
It might also be a good idea to use a clay-based face mask once a week as clay is oil-absorbing. But please avoid using products which strip your skin of oil on a daily basis as this will only encourage your glands to work harder to replace the oil that has been stripped away.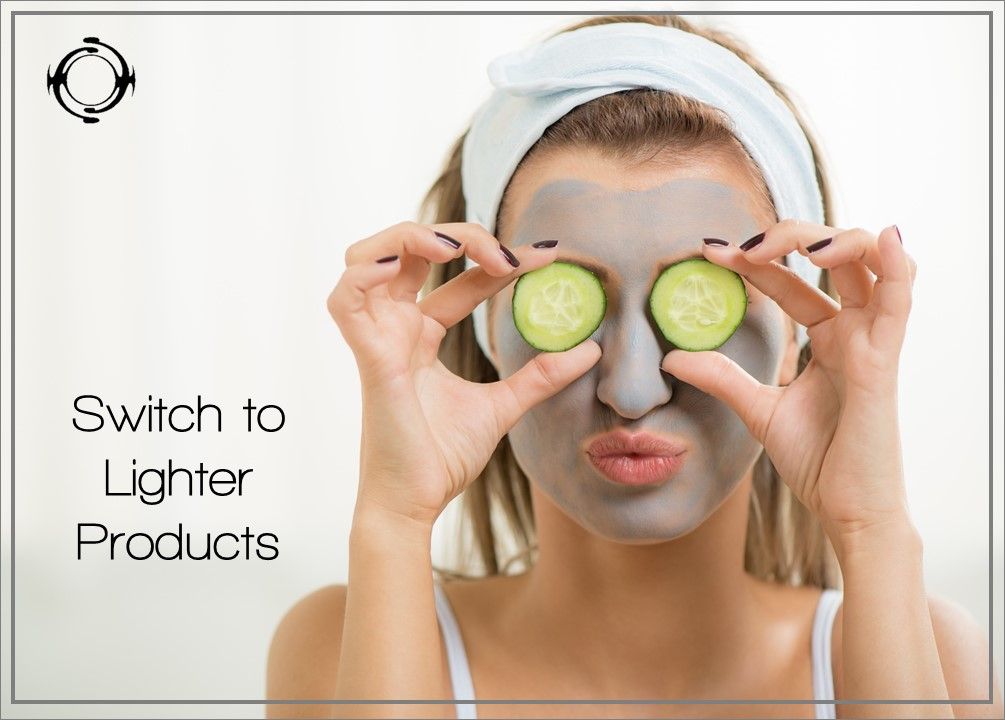 _________________________________________________________________________________________________
Get Hydrated and Stay Hydrated
When the sun is shining and everything around you is so green and lush, it's simply impossible to sit indoors.
But the higher temperatures outside combined with more time you spend enjoying the outdoors can lead to internal dehydration.
So in the warmer weather you want to up your water intake so you stay hydrated on the inside and on the outside (it's dehydration that causes premature fine lines and wrinkles in your skin). It's normal to feel thirstier in the summer months and warmer weather so trust your body and drink plenty.
But staying hydrated is not just about drinking water. Mother Nature, well she's a smart cookie. Summer fruits and leafy greens such as watermelon, berries, and lettuce naturally have a higher concentration of water.

So feel free to indulge in fresh, water-rich foods... Mother Nature has nurtured them for a reason.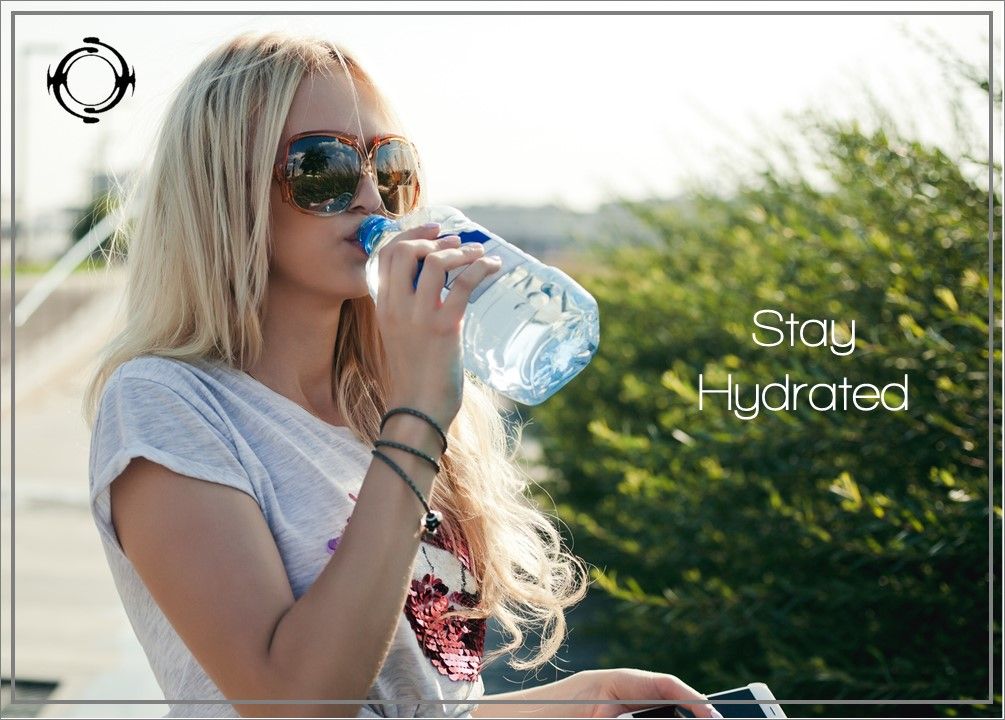 _________________________________________________________________________________________________
I wish all our customers a summer filled with warm sunshine and the beauty of wild flowers, with walks through meadows and rambles along grassy green hills, and filled to overflowing with an abundance of fun, laughter and love.
Happy summer everyone!